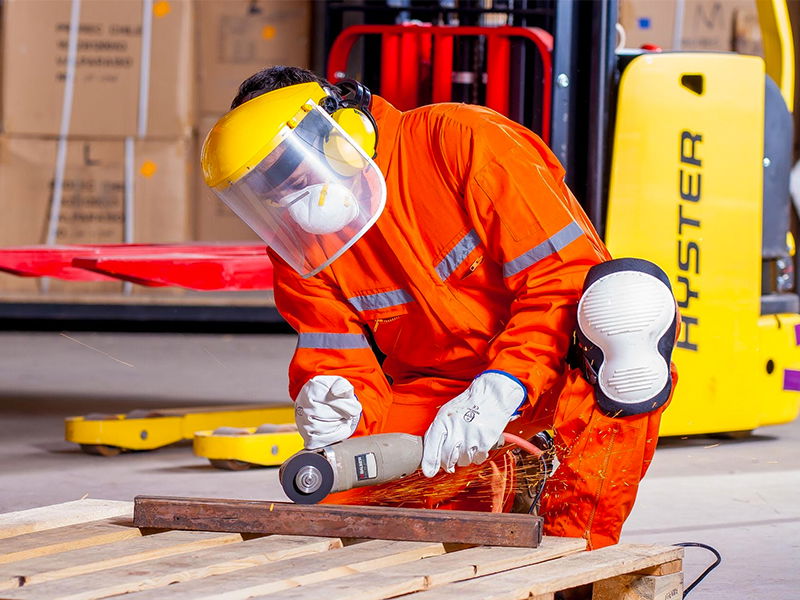 What are the benefits of safe work practices?
There is nothing more important than your own safety. Performing your level best at work is highly appreciable but risking your life while doing so is not a good idea. Following safety guidelines enables you to stay safe and prevent any kind of fatal body damage. It not only increases your lifespan but also keeps you in a working condition for long.
Guidelines for safe work practices
Your life is as important to your family members as it is to you. While working in an industry, it is important to check whether all the essential industrial safety equipment are available or not and you must also follow the safety guidelines properly. Here are some of the safety work practices you should follow to ensure yours as well as others safety.
Avoid close contact with machines
Machines can be helping mate of humans but if not handled properly, they could prove to be dangerous to one's life. When working with a heavy machine, do not fail to wear a safety helmet and keep a safe distance from the machine. Doing so will reduce the risk of accidents.
Use safety equipment when lifting materials
Whether you are a laborer or a machine operator, it is equally important for all the workers to use effective safety gloves and safety shoes to prevent any body damage. Lifting materials is no easy task and there is a good chance that something may go wrong during the activity. With the help of proper safety equipment, a worker can ensure his safety and least damage even if something goes wrong.
Healthy working environment
Working environment has a lot to do with the health and performance of a worker. Negative environment and heavy workload leads to stress and creates imbalance in professional as well as personal life. It also highly affects performance of workers thus resulting into low productivity.
Safety goggles when working with chemicals
Chemicals can be hazardous to your life and should be handled with care. While using chemicals, one should see to it that gloves and safety goggles are intact so as to ensure complete safety of yourself. Also, if handling of chemicals is not done in a proper way, it can prove to be dangerous for you as well as others.
Final Say
These are the various safety measures that every worker must take while building something up. Not adhering to some of them can lead to fatal consequences and it lies in your hands to avoid life threatening mishaps.